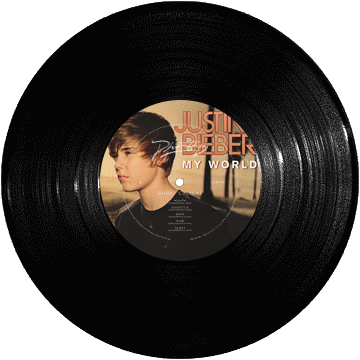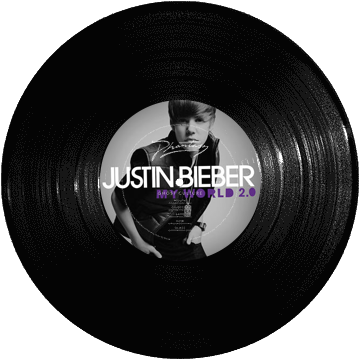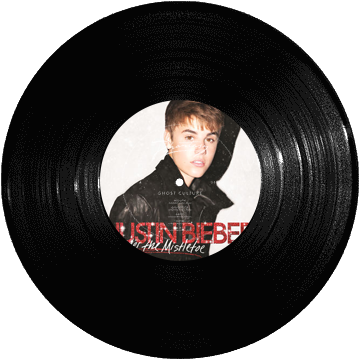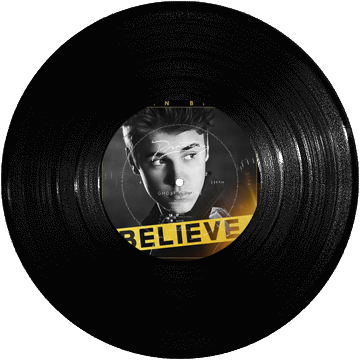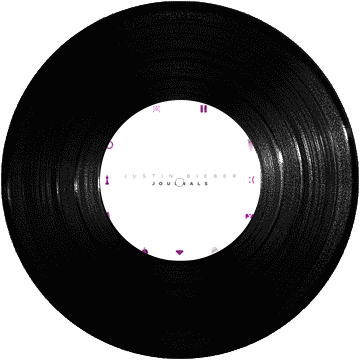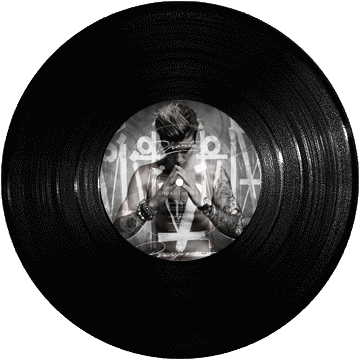 Here is my page that I will talk about Justin Bieber because I want to. I plan to review all his albums and discuss my favorite songs chronologically. The idea is that if you read and listen through the journey of this page, maybe you will love Bieber music like I do.
I think I need to create a ranking for songs because certain ones are good for different reasons. Here are the ways I'll be ranking these songs:
Humor: This sometimes includes if songs feel particularly self-aware of their corniness.
Dance: Obviously ranks how much it makes me moove/groove and also is a key component of songs I can actualy replay often & don't just enjoy for the novelty.
Production: Similar to dance, just equates to songs being good non-ironically.
Heartthrob: Sometimes it makes me squeal like a giddy schoolgirl.
Bonus rankings may be added.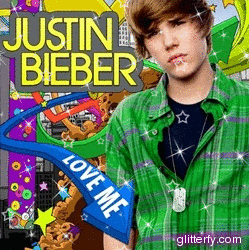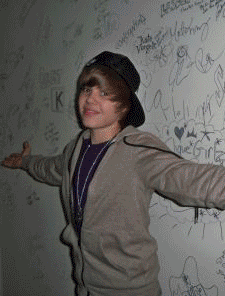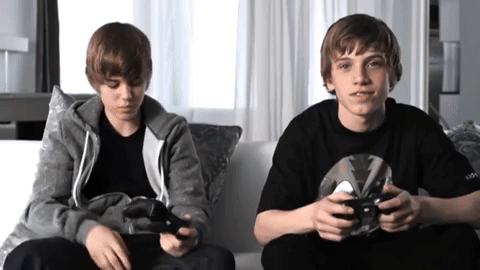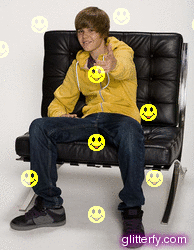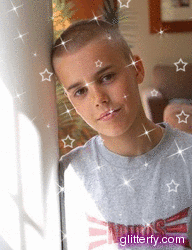 2009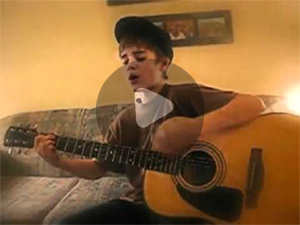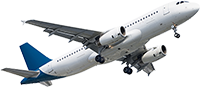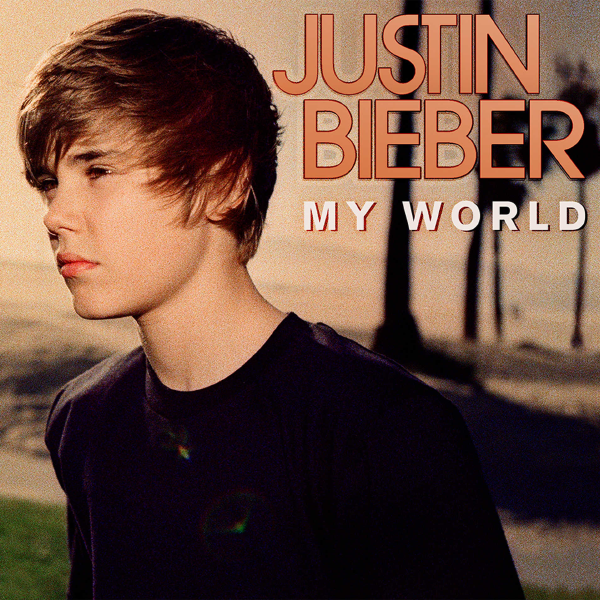 My World
2009, 7 songs
My general feeling on this EP is positive but rusty. Definitely had memorable hits, but the rest of the album pretty mid. At the time of release, I was not sold on this kid at all and probably didn't listen to this EP until after My World 2.0's release.
One Time
Humor

: 2/5

Dance

: 3/5

Production

: 2/5

Heartthrob

: 3/5

Impact

: 5/5
Set the world on fire with Bieber-Fever so it obviously has to be mentioned as the introduction. "One Time" kicks off the My World album and all of Jusin's career. Though baby Bieber is awkward, it's like, an ok song. I can listen to it and I have a nostalgic love for it. It's a little tame for my tastes in how outlandish it is, so it's lacking in humor, though it is definitely corny. The us of "shawty" and "eh eh eh" is pretty cringe-funny but it's so standard for the time that all it earns from me is a mild "oh, 2009". Still, we have to start here because of it's iconic-ness.
One Less Lonely Girl
Humor

: 1/5

Dance

: 2/5

Production

: 5/5

Heartthrob

: 5/5
Probably my actual favorite song off My World. Says absolutely nothing character wise about Bieber, but it's definitely a perfect "blank slate" song to slap on a teenager that doesn't really know who he is yet. His vocals are seriously great though, and production by Ezekiel Lewis is everything you want out of a great radio pop/R&B track.
2010




My World 2.0
2010, 9 songs
Bieber's first official album and about the time I started realizing that he might be on to something. There are some GREAT tracks on here, though my general impression of the album is that a lot of the songs sound similar and don't stand out individually, even though I can actually listen to and enjoy this entire album.
Baby (feat. Ludacris)
Humor

: 5/5

Dance

: 3/5

Production

: 4/5

Heartthrob

: 1/5

Annoying

: 5/5
To so many people, this will always be peak Bieber. I can't hate "Baby", even at how ridiculous it feels. Somehow Bieber feels even younger here than in "One Less Lonely Girl", but it's so schoolyard that I kind of have to respect it. It's the kind of song I can imagine elementary schoolers jumping to and freaking out about. Even though it feels like I've heard it WAY too many times in my life, it is insanely catchy and it clearly served perfectly in the exact market it was intended for.
Somebody To Love
Humor

: 1/5

Dance

: 3/5

Production

: 4/5

Heartthrob

: 2/5
Barely sneaks into making the list, but it's a decent song and feels like a notable one in the JB journey. Definitely highlighted an era where he was marketed beside Usher, who mentored him at the time. I remember they would show up on TV interviews together and "working with Usher" was a pretty frequent talking point for JB. The Somebody To Love video most clearly highlights to me the JB branding for My World 2.0. The lighting, cheap weird synthetic jacket fabric and the signature purple color are so iconic. Also includes much of the signature hair flipping.
Eenie Meenie (feat. Sean Kingston)
Humor

: 3/5

Dance

: 3/5

Production

: 3/5

Heartthrob

: 1/5
Barely a Bieber song, but I always found this one especially hilarious to be sung by Bieber. The lyrics are NEARLY so bad they're good, so ultimately only earn a 3/5 humor. "Shawty is an eenie meenie miney mo lover" is the chorus. This one is the first Biebz song producted by Benny Blanco, who is just a monster in the industry as far as I can tell. He's got a huge list of hits including "Moves Like Jagger" and "TikTok". He'll later go on to Produce "Lonely" for JB as well, which is PEAK JB lore content. This song is definitely not reaching those peaks, but it's kind of a fun track.
Never Let You Go, That Should Be Me, and Up
Humor

: 0/5

Dance

: 2/5

Production

: 3/5

Heartthrob

: 5/5
Rated together because they are similar in spirit. Solid teen hearththrob bops. Lyrically lack substance but I will still happily belt all of them when they come on.
2011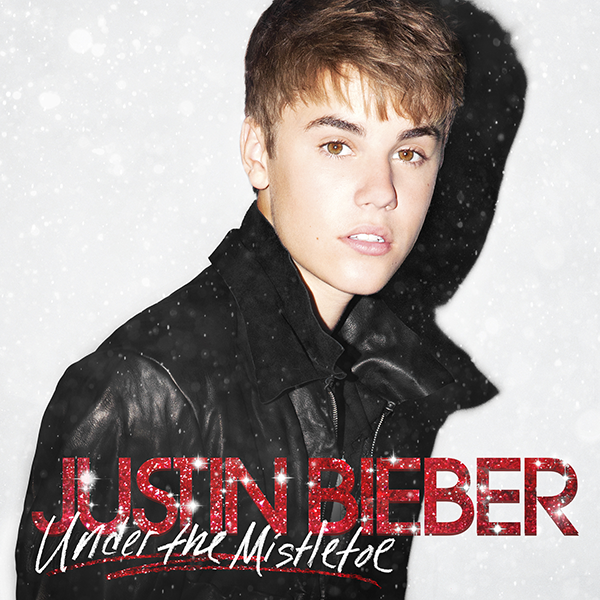 Under The Mistletoe
2011, 11 songs
The Justin Bieber Christmas album is freaking great. I mean, don't get me wrong, it is AWFUL. But it's great. Most of the songs are covers, and not great ones either. Maybe it's just me, but I hate switched up arrangements on Christmas classics. 'cause like, duh, I want to sing them. So when you throw in someone like Justin, I just get thrown off. But some are so bad they're great. The original songs are pretty much unironically good. Bieber has upgraded from that Disney channel romance to something that feels markedly more mature. The evolution has begun.
Only Thing I Ever Get For Christmas and Mistletoe

Humor: 0/5
Dance: 2/5
Production: 5/5
Heartthrob: 5/5
Nothing special about the lyrics here but they're wonderfully solid Christmas love songs. Happy to put it in a holiday playlist. On "Only Thing I Ever Get For Christmas", at 2:50 he really says "kwissmass" and I enjoy that.
Drummer Boy

Humor: 5/5
Dance: 0/5
Production: 0/5
Heartthrob: 0/5
The SINGLE FUNNIEST Justin Bieber song 100%. I almost would not even include Under The Mistletoe if not for this song. I absolutely need you to go listen to it. There is nothing funnier to me than the extremely 2011 build up to Bieber rapping "Rum-pa-pa-pum, rum-pa-pum-pum-pum-pum, yeah, I'm on the drum, yeah I'm on the snare drum, yeah, I'm on the beat 'cause the beat goes dumb, and I only spit heat 'cause I'm playin' for the Son".
No, seriously this song is awful but in the absolutely best way. Busta Rhymes is there too, which is fine.
My Worlds Acoustic + Never Say Never - The Remixes
Neither are anything.
Believe
2012, 13 songs
Not a hugely memorable album to me as a whole, but it's one where the standouts are extremely great. JB continues to feel like he is just a voice for great producers and song writers, and he doesn't have an identity for himself. Previous albums have a single role, casting Justin as "cute boyfriend". I think this album is the first time we see Justin playing some actually flawed characters in his music. Though, they still feel outside of Justin as a character himself.
Outside the music, Biebz himself continues to grow up, and I'm pretty sure this is peak Selena Gomez era. I find it really interesting how the PR tries to navigate JB growing up into a man. He's your perfect dream boyfriend, and he's also sexy. But if he's too sexy, he looses the "perfect boyfriend" innocence. This transition definitely seems easier for men vs women, but it's interesting to pay attention to as JB progresses.
All Around The World (feat. Ludacris)

Humor: 0/5
Dance: 5/5
Production: 4/5
Heartthrob: 0/5
This one is just a great way to move into "Believe". I think pop as a genre starts really feeling the rise of dubstep. I guess this song is considered "Eurodance" as a genre which is interesting to me, but yeah it's a good one. It feels like a spiritual successor to "Somebody To Love" to me, but in a great way that shows a little bit of Bieb's evolution.
Boyfriend

Humor: 5/5
Dance: 2/5
Production: 5/5
Heartthrob: 5/5
"Swag, swag, swag on you
Chillin by the fire while we eatin' fondue
I dunno about me but I know about you
So say hello to falsetto in three, two"
NEED I say more? Probably not, but I will. There is something genius about how cringey the lyrics are. You really can't take him seriously, unless you're an actual child maybe. Justin's 18th birthday happened right around the release of this song, and marks a shift in sexuality in his music. But I think the psychological effect of "Boyfriend" results in me actually finding Justin extremely non-threatening, because it's just so damn silly. He feels like a poseur in this role, touting "swag" that it's extremely hard to picture him with.
But maybe that's genius, actually. This guy is a pop star, a millionaire, and now an adult. He's probably seen some dark shit in his life already. But still, he can make me feel like he's just a silly baby white boy. (And he is.)
Fall

Humor: 0/5
Dance: 0/5
Production: 5/5
Heartthrob: 5/5
Absolutely one of my favorite JB ballads. I could sing this one all day, and there's some actual story and angst in this one in the best way. This is that kind of song that's perfect to imagine with your tortured OTP. Like, I would use this song for a Jelsa AMV.
Die In Your Arms

Humor: 2/5
Dance: 1/5
Production: 4/5
Heartthrob: 2/5
In Jackson 5 style, this one is just fun. As always, insane vocals from JB. This is a HARD one to sing for me and every time he makes it seem so easy that I can't help joining along singing (nowhere close to as effortlessly as he does). The little beat delay at 3:33 is so insanely satisfying.
Beauty And A Beat (feat. Nicki Minaj)

Humor: 3/5
Dance: 5/5
Production: 5/5
Heartthrob: 1/5
Classic. This one is a hall-of-famer for sure. The video is so worth watching too, it's just PURE 2012 party vibes. It's shot with a Justin-selfie-POV and fisheye, showing an extremely LA looking night time pool party with water slides, bright colors, and Just Dance being played in the background. Nicki also slays in this, and pretty much any humor points this song gets comes right from her. Zedd is also a producer on this one, and the "drop" is... Just so very Zedd. But I'm not complaining about it.
Maria

Humor: 0/5
Dance: 4/5
Production: 4/5
Heartthrob: 0/5
This song is literally just "Billie Jean"... But I love Billie Jean and I don't mind having another one out in the universe at all.
Inspired by a scandal that was newsworthy at the time, Mariah Yeater claimed her newborn son was fathered by the one and only Biebz. Her story claimed that she met up with a 16-year-old JB after one of his concerts where they got busy in a bathroom stall, resulting in the pregnancy.
"I got to the point where I thought, 'I don't want to do this. I just want to be normal.' It was difficult because I'd never gone through anything like that. Usher was like, 'Prepare to have this for the rest of your career because it's not going to stop.' He's gone through some stuff and most artists go through their fair share of bull. That was just my first time."
Justin agreed to a paternity test, and he (unsuprisingly) was declared not the father. I think it's pretty safe to assume the whole encounter never happened.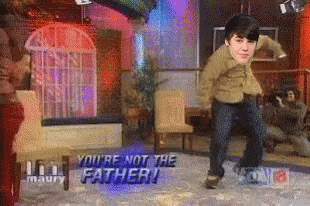 Dare I say... This is the first song of "JB LORE"!? Songs in this vein, Justin talking about the side effects of fame become a lot more prevalent later on in his discography. But for now, this is the first one that tries to express a downside to his lifestyle.
She Don't Like The Lights - Acoustic Version

Humor: 0/5
Dance: 4/5
Production: 4/5
Heartthrob: 0/5